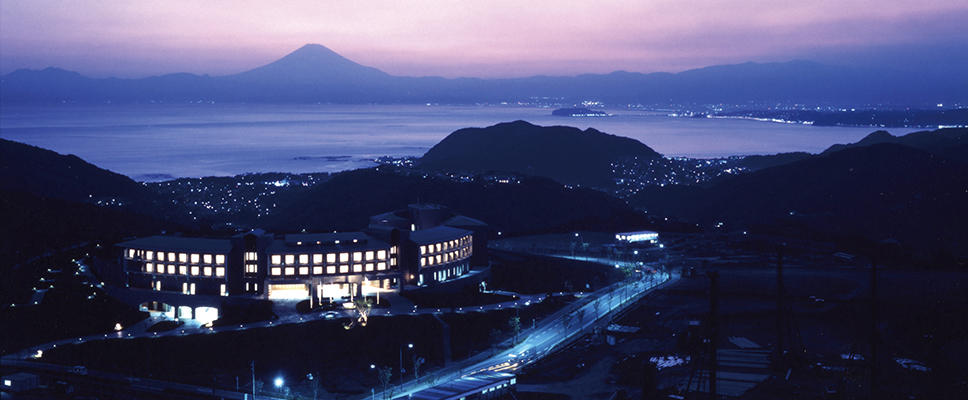 NII Shonan Meeting is a series of informatics seminars, managed by National Institute of Informatics, Japan. Following the style of the well-known Dagstuhl Seminars, it aims to internationally promote informatics research, by providing another world's premier venue for world-class scientists, promising young researchers, and practitioners so that they could come together in Asia to exchange their knowledge, discuss their research findings, and explore a cutting-edge informatics topics.
Meeting Style
A meeting is typically 4-day seminar from Monday to Thursday under the initiation of three organizers including one from Asia. Each meeting welcomes about 25-35 researchers of international standing from academia and industry. Since each meeting does not have a fixed program, the participants are encouraged to present new ideas to develop the discussions.
Shonan Village Center
The meetings are held at Shonan Village Center near Tokyo, which offers facilities for conferences, trainings, and lodging in a resort-like setting. The friendly and open atmosphere can improve communications among participants. 
Administrative Support
The office of NII Shonan Meeting supports organizers for all the administrative works to hold a meeting, such as sending invitations and arranging accommodations. This can leave the organizers with the main responsibility of choosing interesting topics and the best participants.
Time Frame & Scheme

On behalf of organizers, NII totally support the administrative procedures such as sending invitations to potential participants chosen by organizers and making arrangements for accommodation, etc.

Committee

To host the NII Shonan Meeting, NII has Steering Committee responsible for general administration and Academic Committee specializing in the reviews of the seminar proposals submitted by organizers.

Accommodation

The NII Shonan Meeting is held at the scenic venue, Shonan Village Center. Joint cooperation between Shonan Village Center and NII offers administrative support and helps organizers to focus on planning the meeting.