Starting NII Shonan Meeting
The National Institute of Informatics (NII) has thrived in the midst of the changes brought about by the IT boom. The field of informatics is at present exploding with new theories, methodologies, and applications. The potential benefits to society from informatics are enormous, and we must do our best to make them a reality.
We set up the NII Shonan Meetings, the first Dagstuhl-style meetings in Asia, as a forum for researchers from around the world to exchange knowledge and work together on important issues in informatics.
I warmly welcome you to the NII Shonan Meetings and look forward to your participation as an organizer, participant, or sponsor in the Meetings.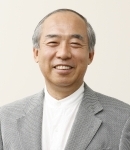 Masao Sakauchi
Director General, National Institute of Informatics